Just when you think that the hockey stick industry is at its peak and hockey sticks can't be improved any further, Bauer has other ideas. The Bauer AG5NT Grip Composite stick is claimed to be unlike any stick you've seen or used before.
The AG5NT stick is currently the lightest stick on the market weighing only 335 grams, and claims to have the quickest release compared to any other stick. The secret behind this revolutionary stick is a new carbon fiber material that Bauer is using called BORON. Today I will be going in depth on my thoughts on this product since buying it and using it. I will go over some pros, cons, and if this product is worth buying for yourself.
Bauer AG5NT Hockey Stick Overview
The Bauer AG5NT stick was released last October. The stick is currently labeled as the best stick on the market and is being used by professional players in the NHL.
Pros:
Lightweight
Quick Release
Customizable
Durable
Cons:
Price
Similar to other products
Best Overall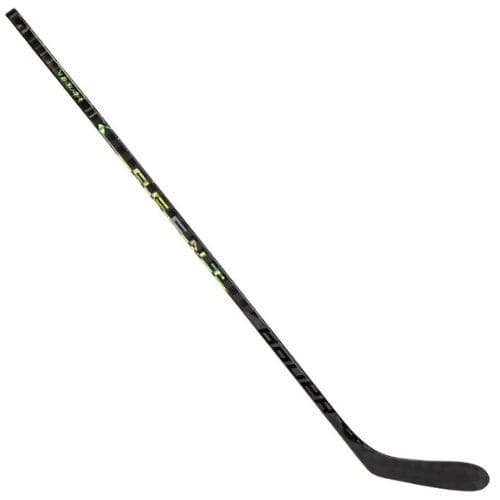 What I Like About The Bauer AG5NT Composite Stick:
Performance-wise, the Bauer AG5NT composite hockey stick is up there with the best hockey sticks I have ever used, if not the best. It is extremely lightweight, has a wicked release, has proven to be durable based on my experience, and has the option to be customized.
Light Weight
At the time of writing this review, the AG5NT stick is the lightest stick on the market weighing 335 grams. Using this stick feels like holding nothing at all and makes handling the puck, making passes, and shooting feel effortless.
If you are currently using a stick that has been out for over 2 years, switching to this stick will be a night and day difference. If you are switching from a newer model stick, the weight difference is still noticeable but not as significant.
Quick Release
Bauer wasn't lying when they said the AG5NT stick has the quickest release they've ever produced. I can feel a noticeable difference in the release time with this stick compared to other sticks that I've had in the past.
The puck explodes off of the blade of this stick making it easy to get a shot off in a small space and in a short amount of time. Having a quick release is so crucial in the game of hockey and I have never used a stick that does it better than this one
Customizable
Possibly the coolest and most unique thing about this stick is that Bauer made it fully customizable. Depending on the website you order from (I used Pure Hockey) Bauer allows you to choose your color, flex, extension, grip, handness, pattern, and they even have an option to put your name on it.
They have 6 color options, black, blue, silver, green, red, or the default yellow. Along with 4 separate grip options. I personally chose silver, with spiral grip and I have loved the feel and look of it.
Durable
The durability of this stick was the biggest concern for me, but so far it has been good. I have been using this stick for about two months now and It has held up nicely aside from a few minor chips which is to be expected. Writing a review about the durability is difficult because not every stick is manufactured the exact same way, and sticks can sometimes last a long time and sometimes break after the first use.
I have recently noticed some complaints around the hockey community about brand new sticks breaking within a couple weeks of being purchased (I haven't seen any about the AG5NT yet). What I believe to be the reasoning is companies are trying to make these sticks lighter by making the shaft and blade thinner resulting in less durability.
Like I said, I haven't ran into this problem since using this stick but it's something to keep in mind when looking to buy a new stick
What I Didn't Like About the Bauer AG5NT Stick
The biggest negative this stick has for me is the price tag. If you are looking to buy the senior version of this stick it will cost you $359.99. This is the most money I've spent on a stick and it is also the most money I've ever seen a stick go for.
You can find other top of the line sticks that would be very similar to the AG5NT for around $250-$300. If the price doesn't bother you though, I would say this is the best option you can find on the market.
If you are looking for a top of the line stick but the AG5NT stick is out of your price range, I would recommend looking at sticks from the Bauer Vapor Line, or the CCM Ribcor line. Both of these product lines would have comparable weights and release points as the Bauer AG5NT stick for a smaller price.
Is it worth it?
If you are a hockey player that plays regularly and is looking for the best way to be successful on the ice then I would recommend this stick to you. It is the best overall stick on the market right now. If you are a younger hockey player who is either still new to the game or is still growing, this stick wouldn't be my first recommendation to you.
Best Overall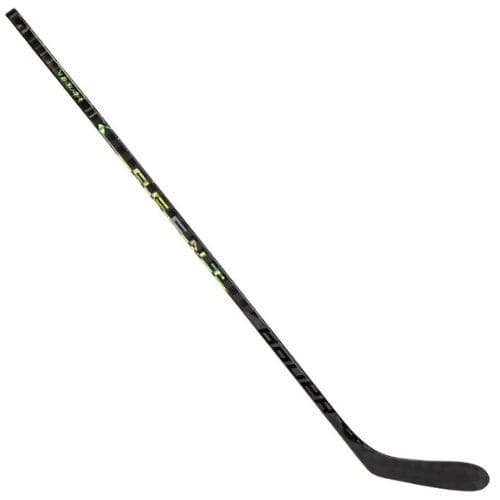 What I Recommend if you Plan to Buy This Stick
If you are planning to purchase this stick I would recommend getting a warranty for it. As I said before, the durability of this stick is the only thing that concerns me about it. I would hate for anyone to spend a pile of cash on this stick and have it break right away. Most of the stores that I buy, or order from have a one-month warranty included with the purchase, but I would recommend asking an employee before buying it.