Ahhhh new year, new hockey sticks!  This time we're talking about the Bauer Vapor Hyperlite – Bauer's latest and greatest hockey stick that they've released to the public.
Bauer alternates between Supreme and Vapor lineups every year and this time, it's Vapor's time to shine.
I'm going to be fully in-depth on the benefits, downfalls, and everything you need to know about this stick in this review.
Bauer Vapor Hyperlite Hockey Stick Review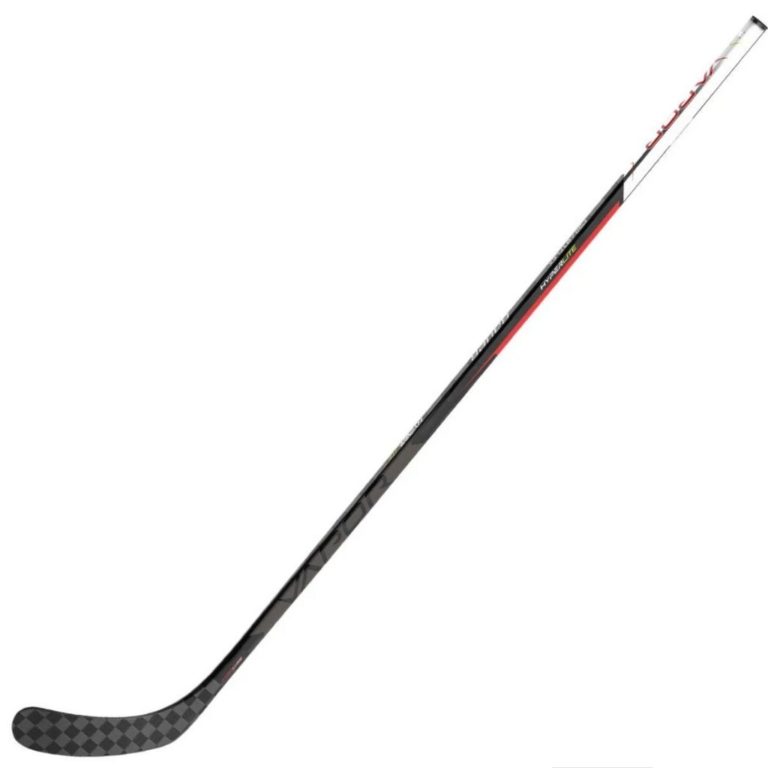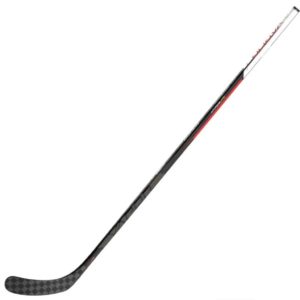 The Bauer Vapor Hyperlite is brand new for 2021 and is a top-of-the-line Bauer stick.
Overview
Starting with the Bauer Hyperlite specs…
Senior Specs: 
Weight: 865 Grams
Length: 60 Inches
Kick point: Low
Warranty: 30 Days
Family: Vapor
Flex: 70, 77, 87, 102
Blade Pattern: P28, P88, P92, P92M
As you can see, the Hyperlite is a light hockey stick.  It only weighs 865 Grams, which puts it near the top of the lightest hockey sticks on the market.
Length-wise it's a standard 60 inches.  If you're going to cut it, understand that it will become stiffer after it's cut.  If you want a longer stick, you can always put a stick plug in it, or order custom from Bauer.
Advantages: 
Crisp shots
Lightweight feel
Stiff blade for better stick handling
Fast release
Disadvantages: 
Price tag
Not as powerful as some hockey sticks
Popular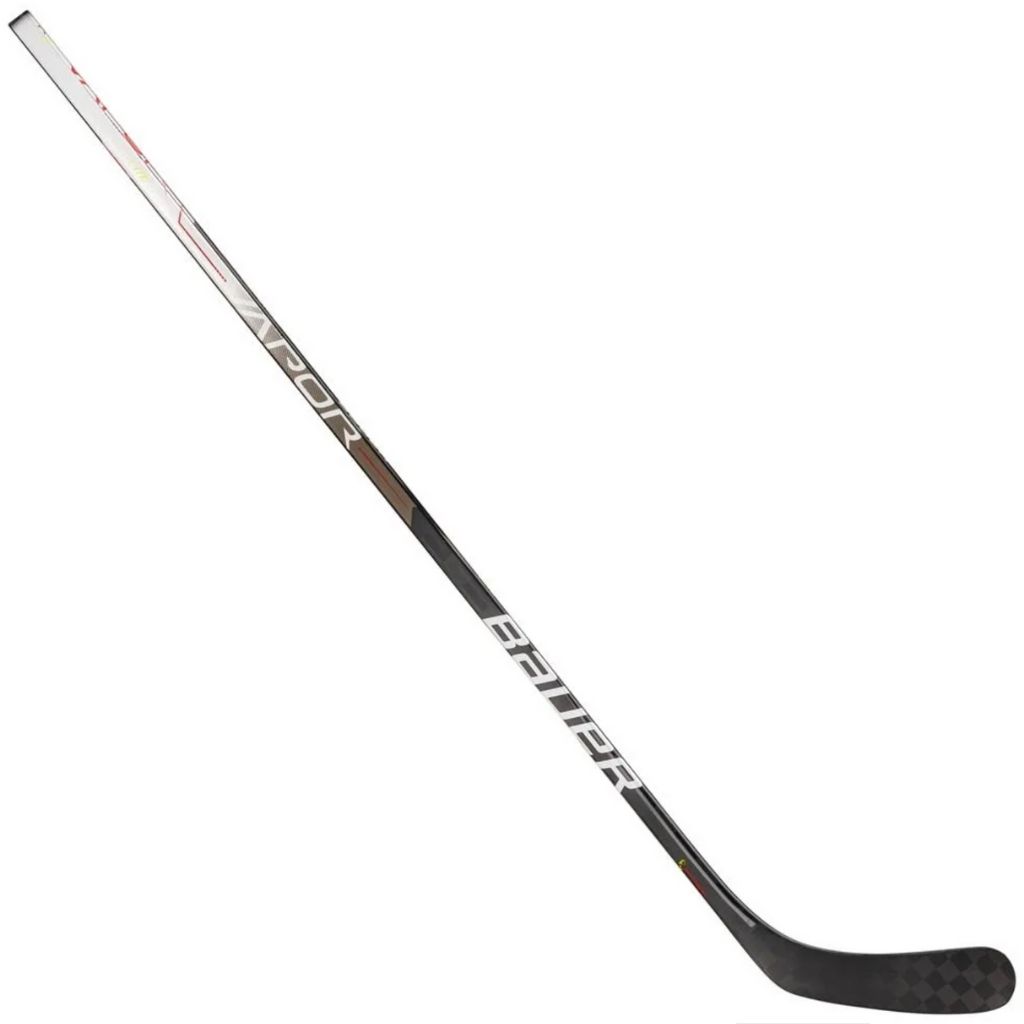 Release
This is the type of stick that benefits forwards more so than it would benefit defenseman.  The reason is that it's a very low-kick point stick.  What this means is that it really whips the puck off the blade faster with less buildup.
Thus dramatically increasing the time that it takes for you to take a wrist or snapshot.  This is ideal when you're always playing in front of the net and don't have a lot of time to shoot the puck, like a defenseman might have.  Or at least a touch more time…
Part of the reason that it's so good at releasing the puck so quickly is the XE taper near the bottom of the shaft.  Bauer took this design from the Flylite version a couple years and ago.  It's a bit thinner and has rounded edges to reduce the weight which improves release speed.  Without compromising the durability of course…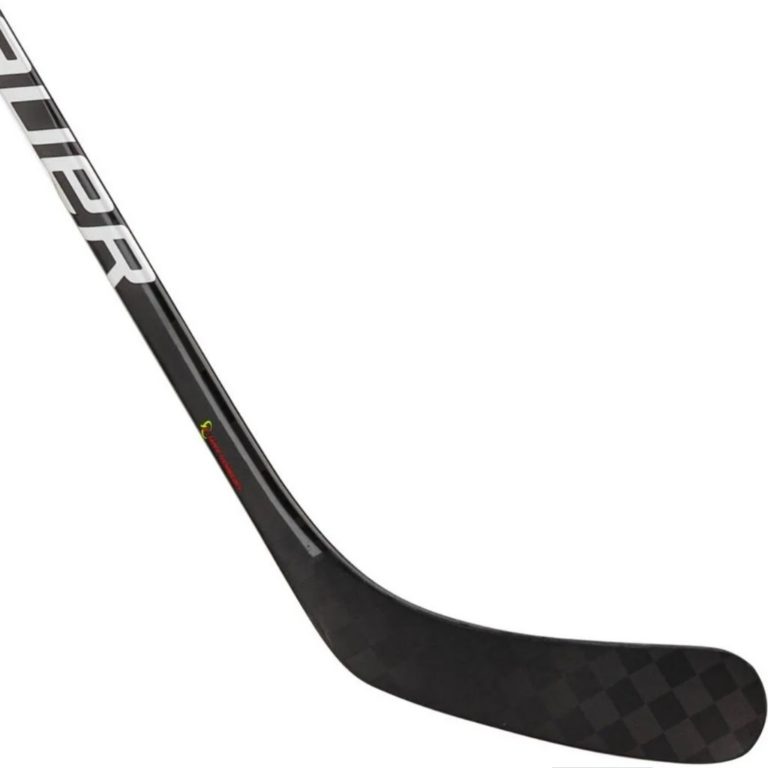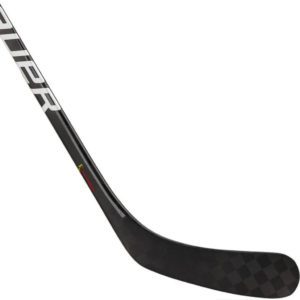 Similar Read:  2022 Bauer Sling Hockey Stick Review 
Technology
As you know, hockey sticks are becoming more and more advanced.  It seems as though there is no way one could actually improve what has been done, but it has.
The Bauer Vapor Hyperlite features asymmetrical TeXtreme shaft technology.  Truthfully, it sounds like a really fancy name for composite fiber…
Apparently, this is what allows the energy to flow through the stick when you go to shoot and pass with it.  It kind of sounds like hocus-pocus I know, but it's legit.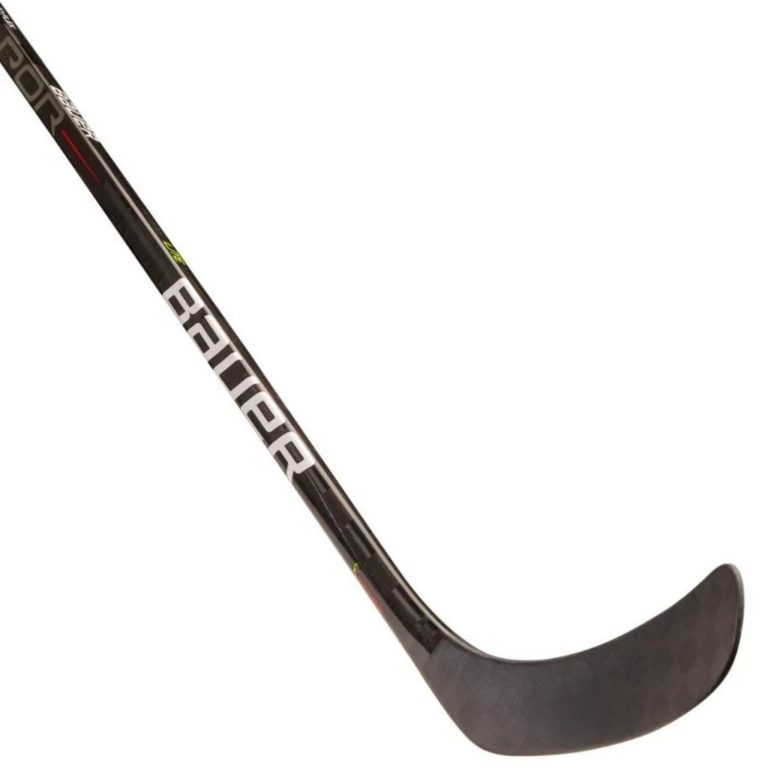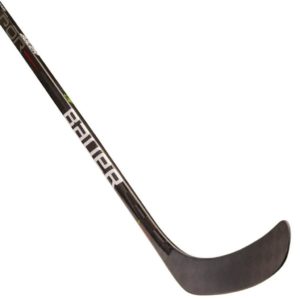 The DuraFlex resin in the shaft is what makes the stick a bit stronger than the Flylite that Bauer released previously.
The new HyperCore blade has also improved the release speed by 20% according to Bauer.  I'm not sure who's testing those numbers, but I like it!
Lastly, the Hyperlite stick also features Advanced Carbon Layering throughout the blade and shaft.  This is the component that helps keep the stick's weight down and ensuring durability.
This is a highly technologically advanced hockey stick.  All these fancy words make it sound like a transformer, but it's just a stick.  A fast releasing, durable and lightweight stick at that.
Who Is This Stick For?
The Bauer Vapor Hyperlite hockey stick is for anyone that wants to have an elite twig.  Which is about everyone.
In actuality, you probably don't need this stick if you are playing hockey once a week at the local arena.  There are a lot of budget hockey sticks out there… this isn't one of them.
This is generally for hockey players that are on the ice a lot, 4-6 times a week.
However, if you want a nice stick, of course, get it!
Position
Position-wise I would recommend the Hyperlite to forwards.  As I said earlier, it has fast releases, but it loses power because of that.  If you are a defenseman, I would recommend getting a CCM Super Tacks AS3 Pro.  It's got a higher kick point and is a bit more powerful.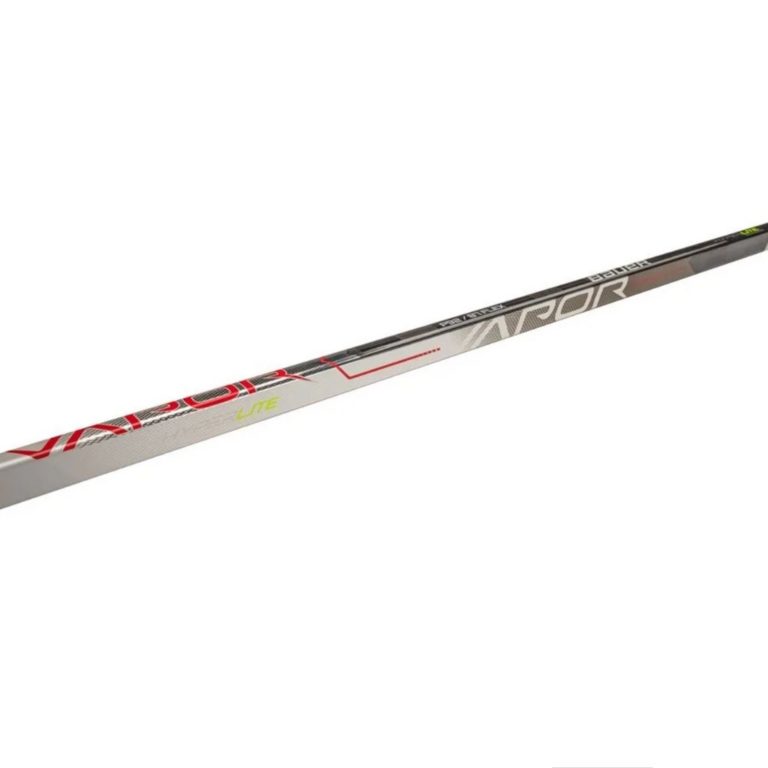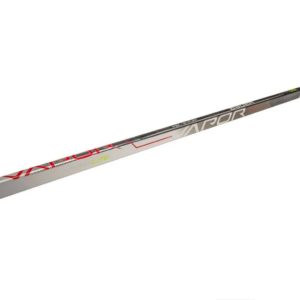 Why This Stick Is Worth It
I'm not here to convince you of anything.  Truth be-told, it doesn't affect me in any way.
That being said, I do think that you might benefit from the Vapor Hyperlite.
One, it's more durable than before.  The Flylite definitely had some problems with breaking, Bauer has improved that.  Which is massive because CCM has always been top dog when it comes to hockey sticks, mainly because they were more durable.
Two, it's super lightweight.  No question about it, dragging a chunk of timber around for a couple hours isn't very fun.  That's what you get in a budget stick, that's not what this is.  It is a top of the line stick that feels like it.
Three, it's performance outmatches most other sticks on the market.  You get a super fast release and a smooth puck feel.  Which is exactly what you should be looking for in a high end hockey stick.
Popular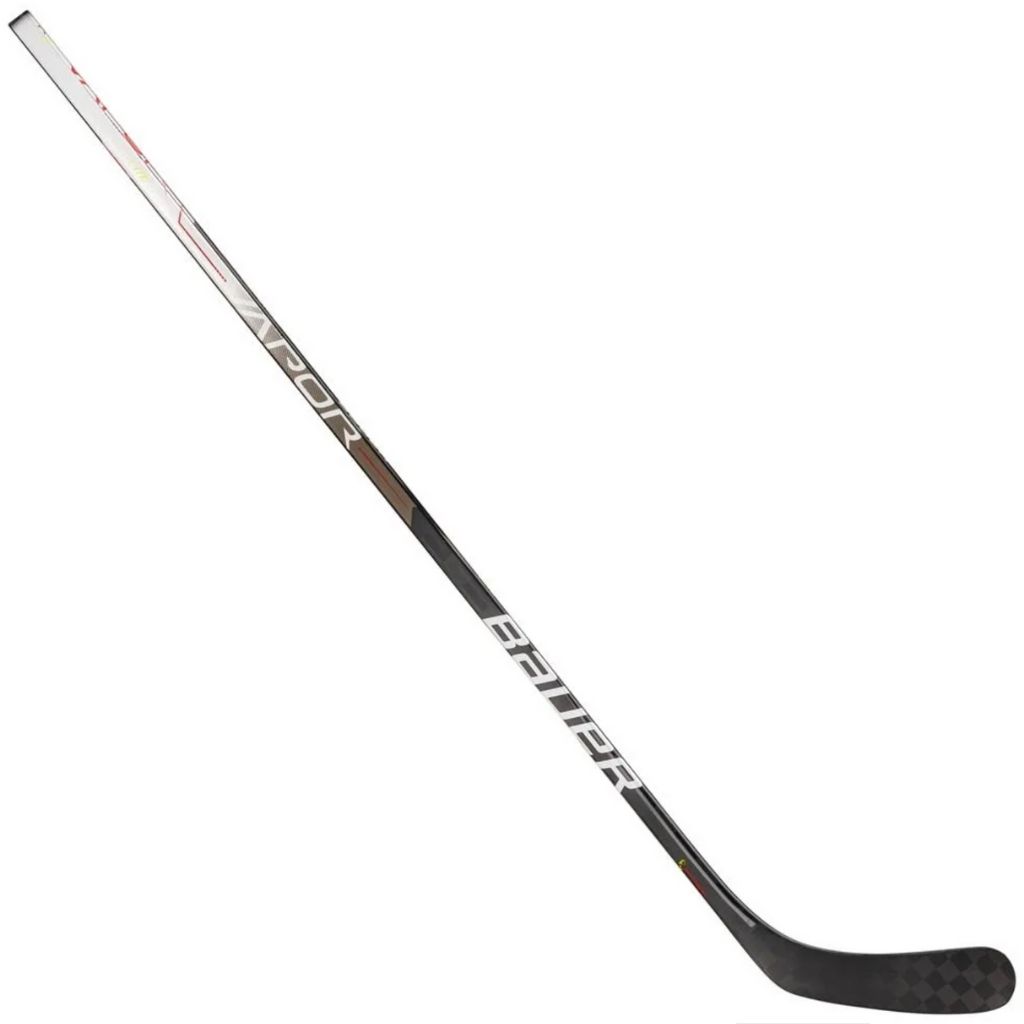 Why You Shouldn't Get It
The price tag is steep.  You cannot deny that.  If you can't afford it, don't get it.
If you're a defenseman.  You probably don't need to get this hockey stick.  There are better options for you that have more power and are better for slap shots.
Conclusion
That just about wraps up my review about the Bauer Vapor Hyperlite hockey stick.  Personally I think that if you play hockey a lot and can afford it, it's worth it.  If you don't and you can't, stay away from it.
That being said, thanks for reading!  Hope you enjoyed…