There's no denying that Bauer has been at or near the top of the hockey industry for many years thanks to the brand's dedication and willingness to go the extra mile to deliver just what player's want and need out of their hockey gear and equipment.
The Bauer Re-Akt 200 Hockey Helmet is easily one of the most popular hockey helmets on the market in 2022 as this model is relatively affordable for players who compete at the highest levels of the sport and demand that their gear provides them with the type of premium-quality feel and performance they need.
In this article, we will take a closer look at some of the overall most notable features of the Bauer Re-Akt 200 Hockey Helmet and provide more insight into why the features that this model offers are superior to most other helmets on the market in today's hockey industry.
Bauer Re-Akt 200 Hockey Helmet Overview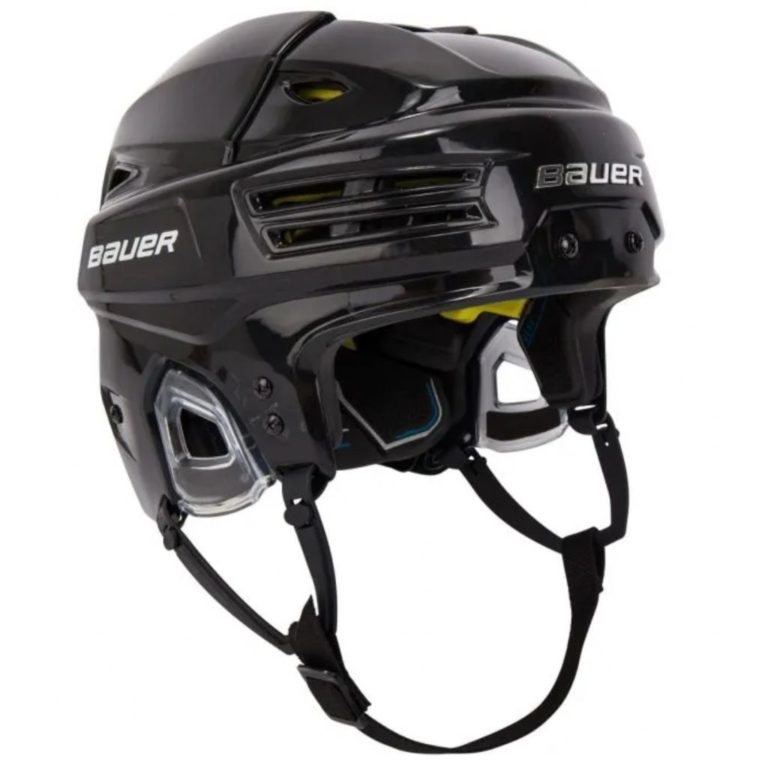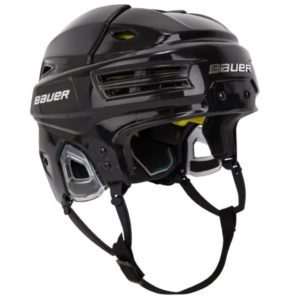 This helmet has been in use by players of all skill levels since 2017 and Bauer has only made a few minor changes to the overall design since that time.
This model features a special shell design that Bauer went to great lengths to produce after loads of detailed testing and research.
The Bauer Re-Akt 200 Hockey Helmet also provides players with an incredibly comfortable fit and feel thanks to the brand's use of a new foam material that enhances the helmet's ability to protect the player's head from sudden, violent impacts.
Pros:
Comfortable design
Classic style and look
Very protective
Cons:
One of the higher priced helmets
Getting to be an older helmet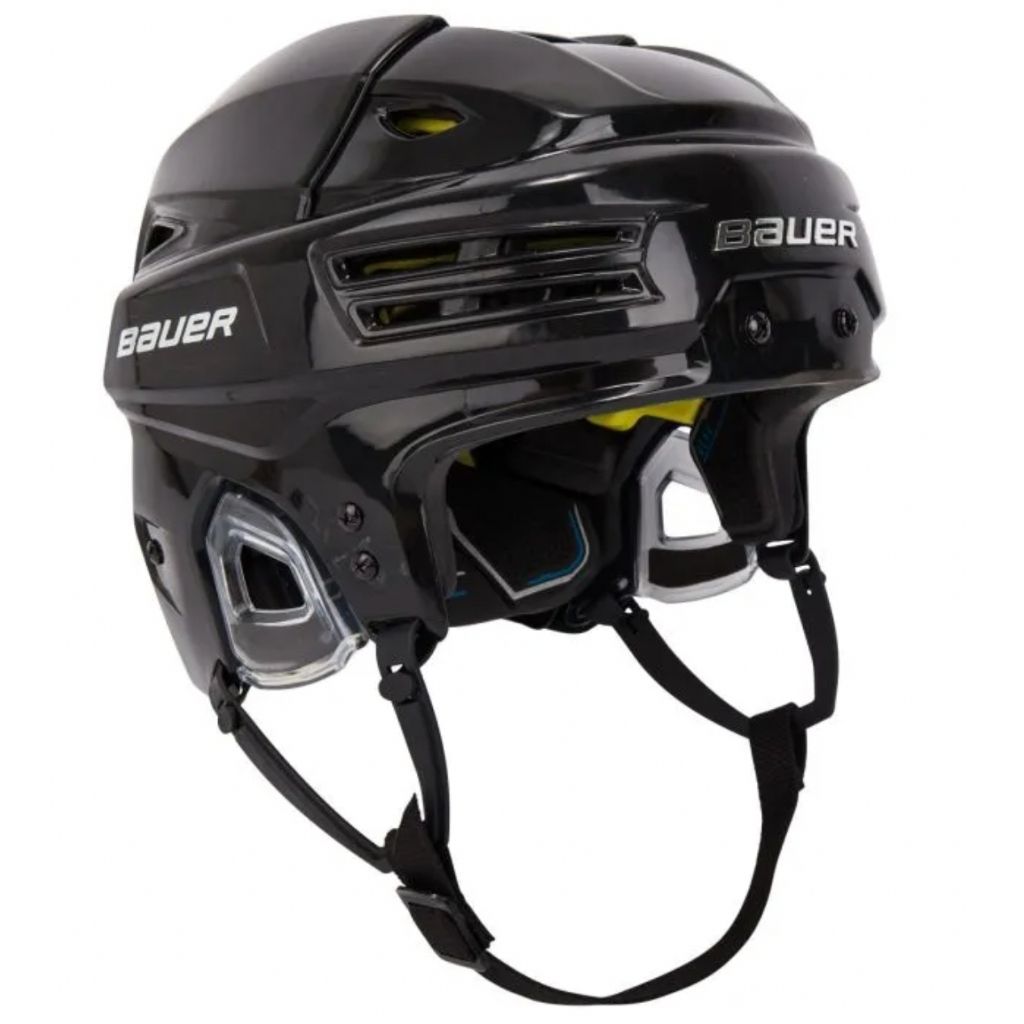 Everything You Need To Know
When the Bauer Re-Akt 200 Hockey Helmet and the Re-Akt 150 hit the shelves in 2017, players flocked to stores and nearly crashed many online retailer websites as they scrambled to order this highly technical helmet model that utilizes some of the most innovative features of any helmet to date.
Despite being released four years ago, the Bauer Re-Akt 200 Hockey Helmet has remained as one of the most reliable hockey helmets available thanks to its outstanding design and the company's attention to detail in producing this particular model.
Fit
What stands out among all the most prominent features is the overall comfort and fit of the Bauer Re-Akt 200 Hockey Helmet.
Bauer offers users the ability to virtually customize this helmet to their own special shape, which goes a long way in providing ample support and padding to certain parts of the head that might be more susceptible to injury than others.
The interior of the helmet is made with highly-technical VTX Technology that is specially-designed to absorb high level impacts and protect against the types of shock waves that cause concussions and other serious head injuries.
While many experts in the sport of hockey have become increasingly aware and concerned with these types of injuries over the last few years, it is clear that Bauer is a company that is leading the charge in offering adequate protection from dangerous impacts in the sport.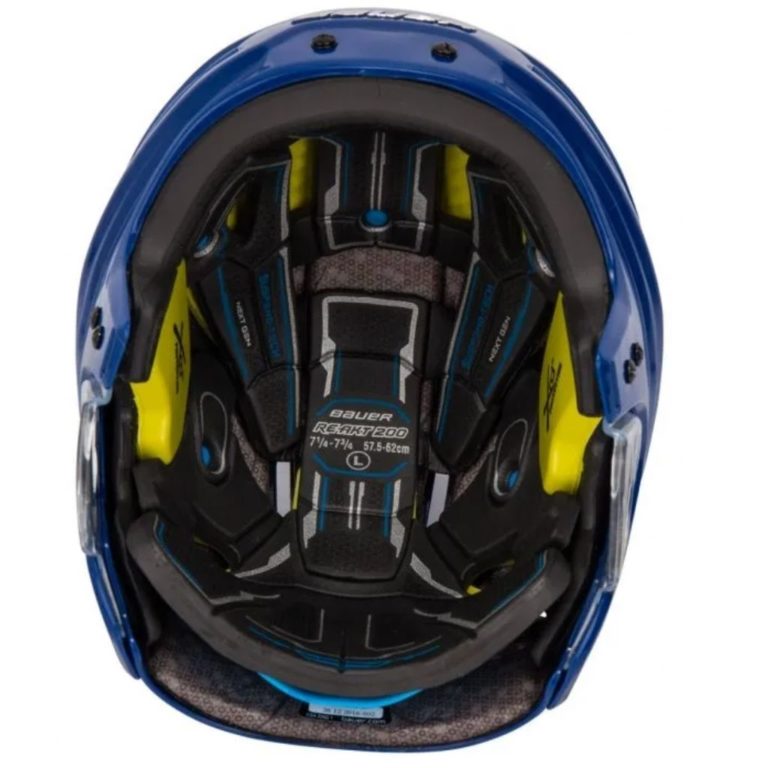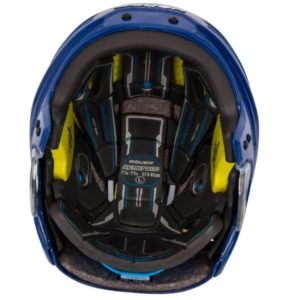 Suspend-Tech NG Liner Material
One of the most unique features of the Bauer Re-Akt 200 Hockey Helmet that players won't find anywhere else is this model's new Suspend-Tech NG Liner.
This material is specially-made to offer varying levels of foam density that combine to give users a more sound fit that won't allow the helmet to slide around and move when a player makes sudden turns or stops.
This technology helps to provide a small, but very effective means of guarding against potentially serious impacts to the side of the head.
VTX Technology
Bauer's engineers spent a considerable amount of time developing a specialized foam material that they could rely on to provide plenty of protection from both light and heavy impacts.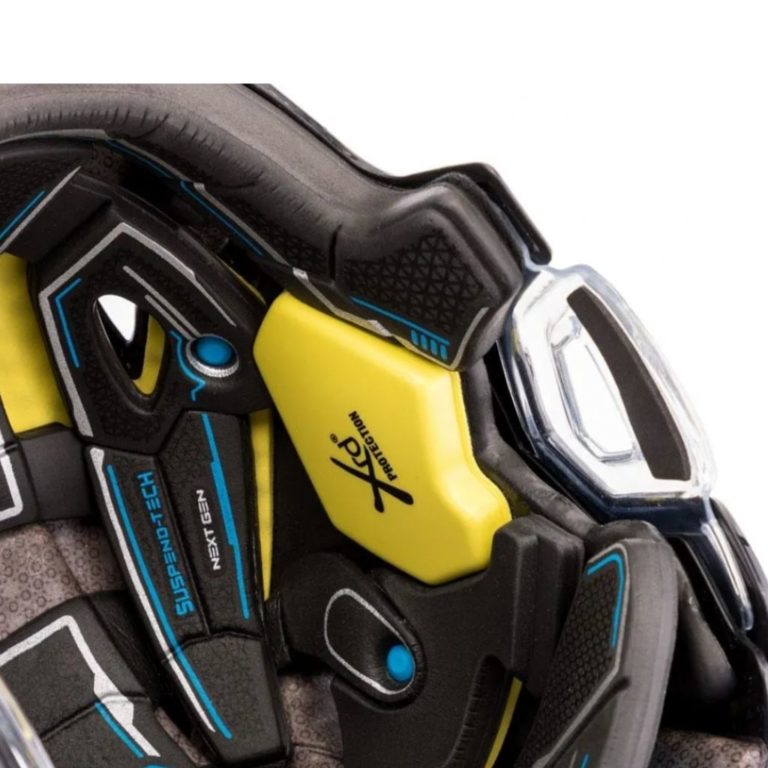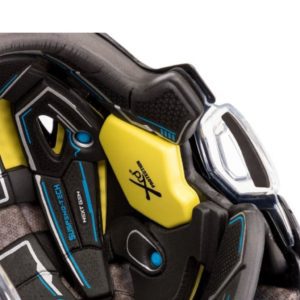 The ability to protect against low-energy impacts, as well as high-energy impacts is a novel approach to providing players with the right amount of protection in a helmet that's able to guard against virtually anything they might encounter on the ice.
This material is made out of incredibly lightweight material that is quite unlike anything else on the market today in its ability to fit the slightest contours and subtle shape changes of each individual players' heads.
Also Read: CCM Tacks 910 Helmet Review 
Comfortable, Custom Fit
The main reason why so many players have remained loyal to the Bauer brand is the company's dedication to provide exceptionally comfortable helmets to their customers.
This is becoming a much more popular aspect of hockey helmets as brands have made significant strides in recent years to create helmets that offer ample protection from high and low impacts while still providing a highly-comfortable overall feel.
The design of the Bauer Re-Akt 200 Hockey Helmet is such as to provide exceptional locking around the occipital region of the head, which is often the area in which other helmets are unable to maintain an adequate grip and protect the head in a way that is suitable for players at the highest level of the sport.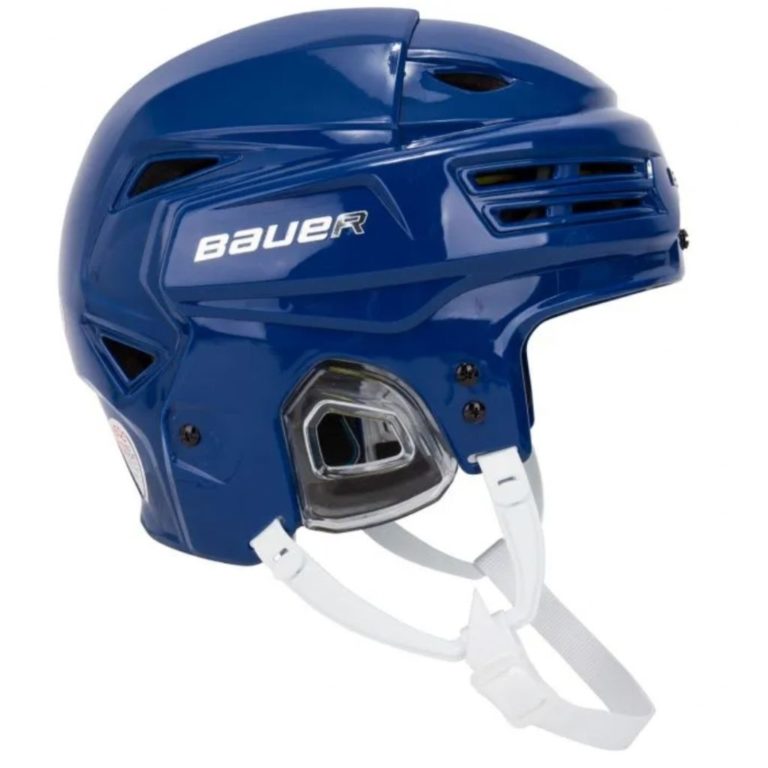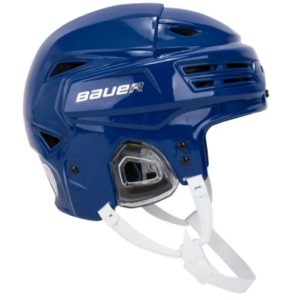 Fit Plate
Part of what makes the Bauer Re-Akt 200 Hockey Helmet one of the most sought-after helmets on the market is this model's Fit Plate, which is a removable insert that can be heat molded to create an incredibly customized fit and feel that is truly hard to match.
This material is made of recovery alloy and can be extremely pliable once removed from heat. This heat molded fitting allows each individual player to mold the Fit Plate to their own head shape, thus providing a much better fit than other helmets are capable of achieving.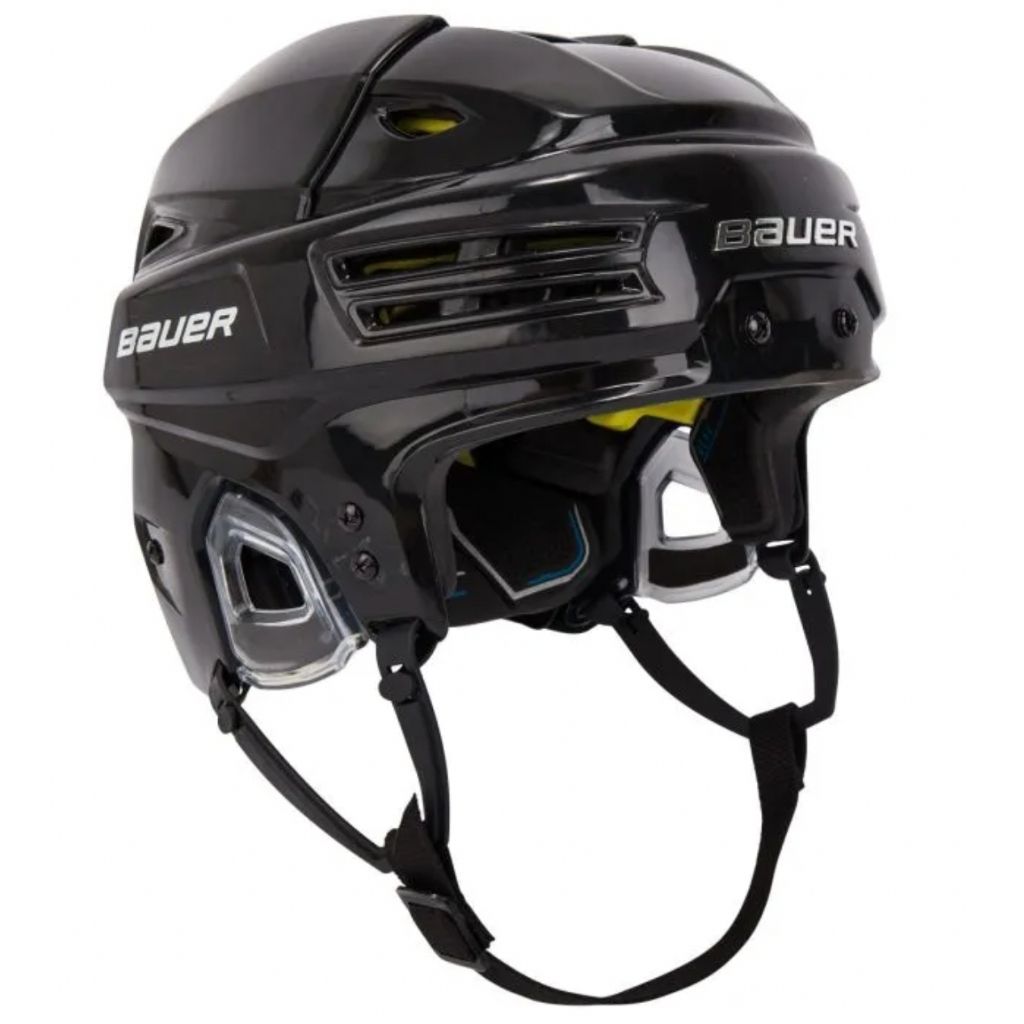 The new Bauer Vapor Hyperlite helmet has been released.  Check out our review of it on the site here!
Final Verdict
It's clear why so many players still consider the Bauer Re-Akt 200 Hockey Helmet to be among the best helmet models on the market, despite the fact that it was released four years ago.
With technology items like Suspend-Tech, VTX Technology, XRD Impact Protection and other aspects, there's no denying that the Bauer Re-Akt 200 Hockey Helmet is still a helmet that's on the cutting edge of today's hockey industry standards and expectations when it comes to providing ample protection and comfortable fit.