We are happy to see that Bauer has released a new hockey helmet… So what better thing to do than review it and give my thoughts on it?
Introducing the Bauer Hyperlite hockey helmet..
This is going to be a full review so read on for more!
The Bauer Hyperlite Helmet: Everything You Need To Know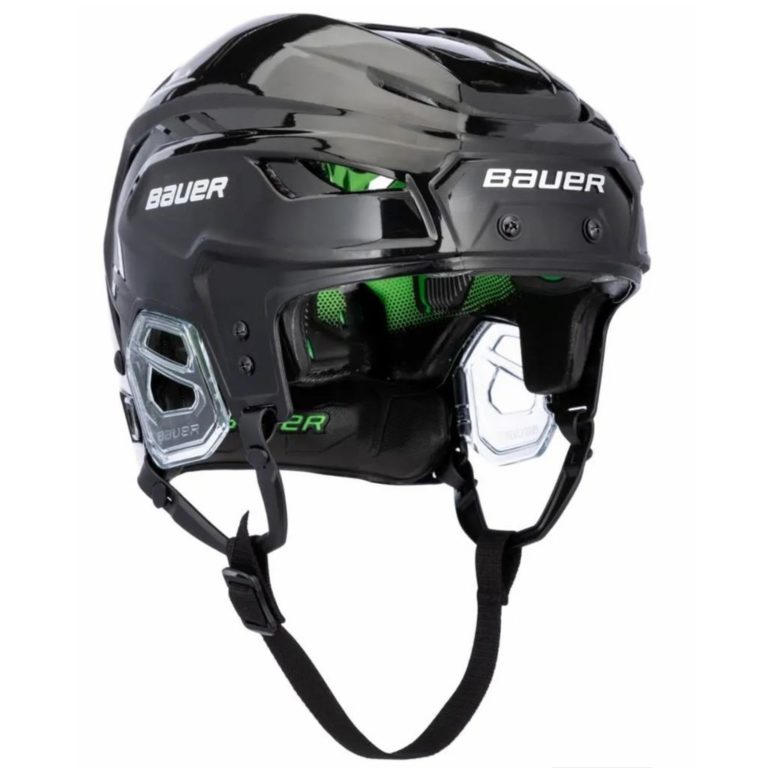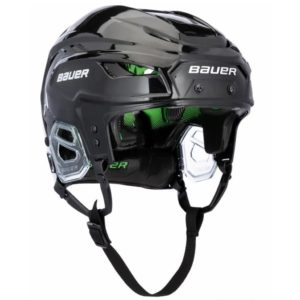 Let's not beat around the bush here, this helmet isn't cheap.  So if you aren't willing to drop a couple hundred bucks on a new bucket, check out our reviews of the Re-Akt 150 and Re-Akt 200.  They're both similar Bauer helmets that kick ass, just not so expensive.
But if you're still here, let's dive a little deeper in what makes this helmet so expensive.  Because something has to right???
Pros: 
Free fit allows for customization of helmet size
New Shocklite foam is better shock absorbent and more comfortable than before
Molded memory foam liner w/ cooling channels
CSA, HECC, CE certified
20% lighter than the Re-Akt 150
Protective shell
Cons: 
Expensive
Not any professional testing done on it (this isn't that big of a concern though since it is certified to use)
Our #1 Pick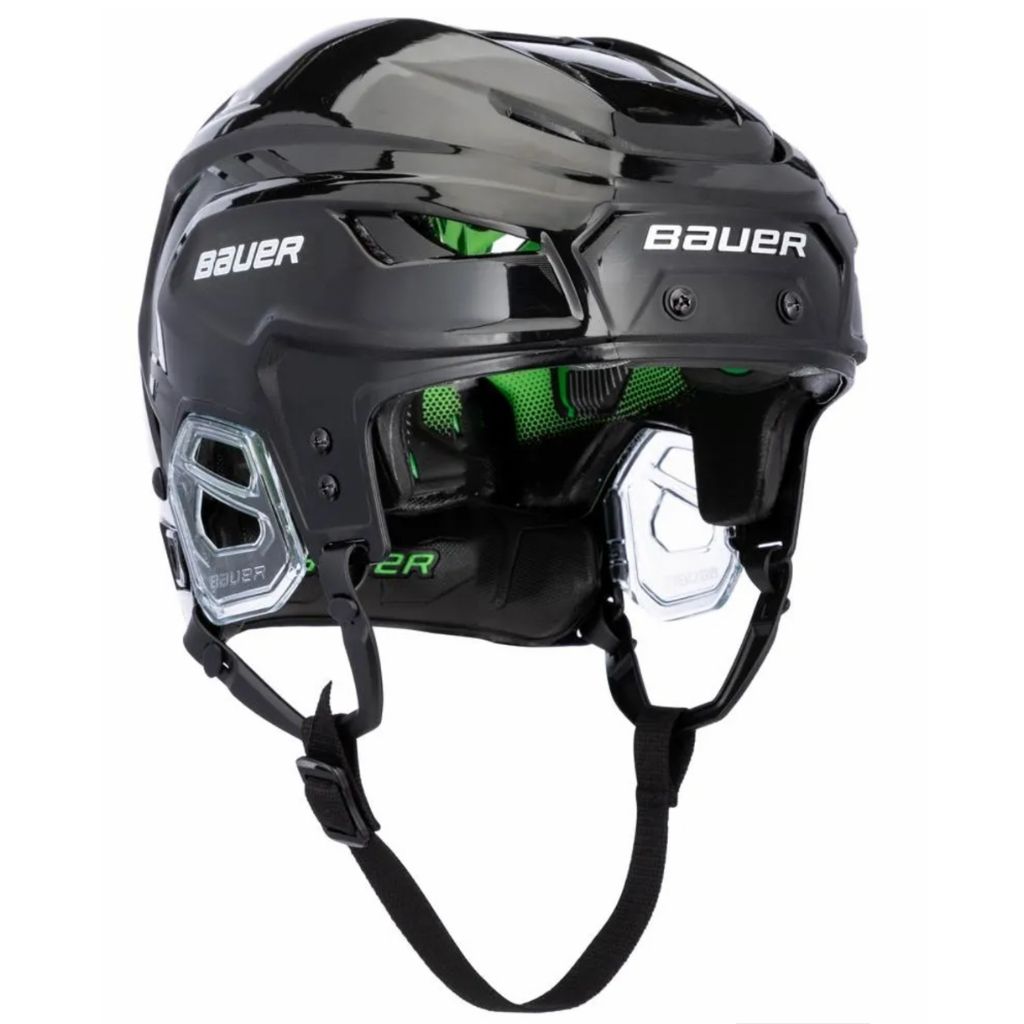 Overview
The new Hyperlite is the latest hockey helmet that Bauer has released since the Re-Akt 150 in 2019.  I've personally always liked the look of the Bauer helmets, and my opinion remains strong.  I like the look of the Hyperlite.  The foam on the inside also looks pretty cool.
Bauer knocked the looks out of the park on this one.
Sleek Design and Protection
The new Hyperlite is a sleek-looking hockey helmet.  While I don't know how sleek it is compared to other hockey helmets, it's sort of irrelevant.  It looks better than most helmets out there right now and that does matter… sort of.
Protection should be the main concern and that's where the new Shocklite foam comes into play.  It features a better shock-absorbent foam than we've ever seen in a Bauer helmet.  You will find that the foam does have some molded memory foam on it, further absorbing shock and protecting your head.
But that doesn't mean Bauer completely went away from the old, this helmet does still feature the popular and comfortable XRD foam found in the Re-Akt 150 and Re-Akt 200.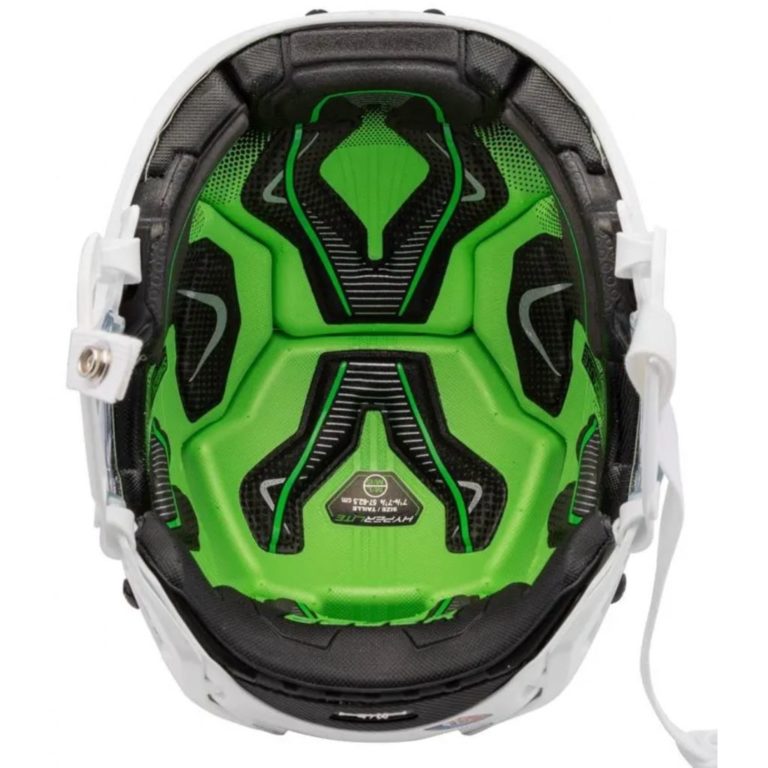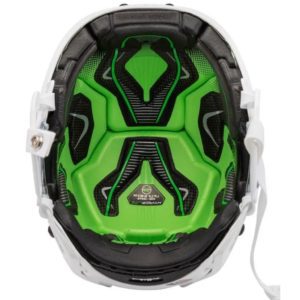 Protection-wise I have no concerns.  Obviously, be safe out on the ice.  No helmet is totally concussion-proof and head injures are serious.  As I was saying earlier, it is certified by CSA, HECC, and CE.  You can check out this helmet on pure hockey here! (No pressure of course)…
Helmet Sizing
The Hyperlite comes in two sizes, small/ medium (21.2 -23.2 inches) and medium/ large (22.4 – 24.6 inches).  Originally I thought that maybe the helmet only came in one size, so it was a relief to find in came in two.
It would likely be frustrating for hockey players with a smaller head skating around in a helmet that makes him or her look like Jimmy Neutron because the helmet was made so big to fit everyone's needs.  You won't have this issue.
That being said, the new Hyperlite comes with Free Fit technology that allows you to get the perfect fit for your head.  That is within roughly two inches of adjustability.  Obviously, get the helmet size that will fit your head.
To measure your head correctly, use a flexible tape measure and measure the circumference of your head from an inch above your eyes, all the way around the largest part of your head.  And buy the small/medium or medium/ large option accordingly.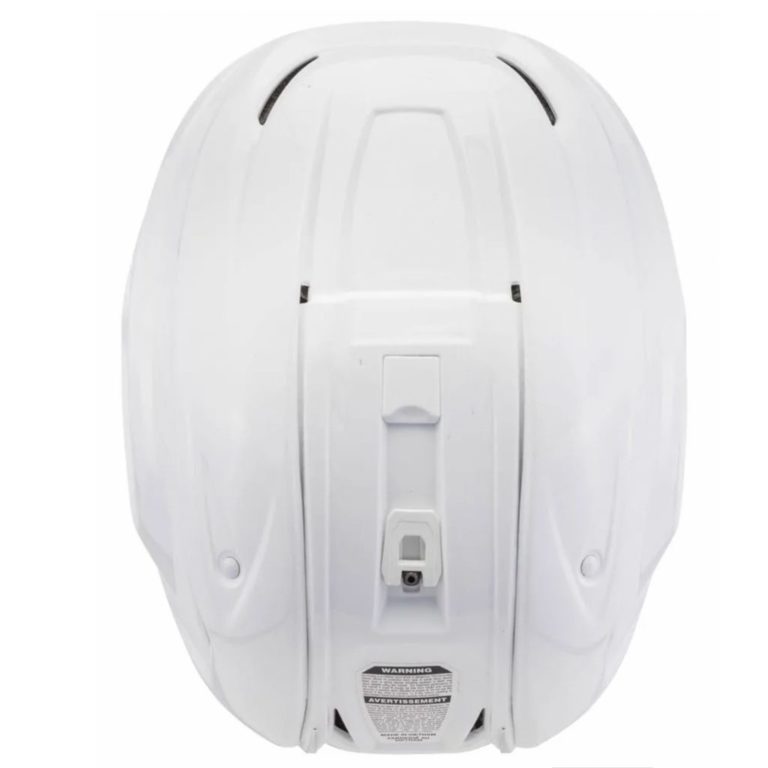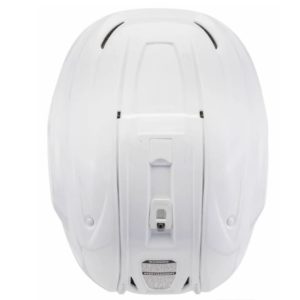 Potential Negatives
The first thing that you will notice is the price.  It by no means is cheap.  That being said, you only get one brain to protect.
Getting a protective and comfortable (the two go hand in glove) should be a main priority.  Even if you decide that you don't want the Hyperlite helmet, there are other options like the CCM Tacks 910 or the Warrior Alpha One.   Even the two Re-Akt model helmets are protective choices.
Now that being said, I want to write a disclaimer that because this is such a new hockey helmet, it hasn't been tested by Virginia Tech or anywhere else (as far as I know).
It will likely be tested in the future and we can get a better look at how it holds up.  Even then, the Re-Akt 150 didn't get the best rating and is still one of the most popular hockey helmets on the planet.
I personally think that it's going to get a safe rating, just based on the technology that Bauer has implemented into it.
Our #1 Pick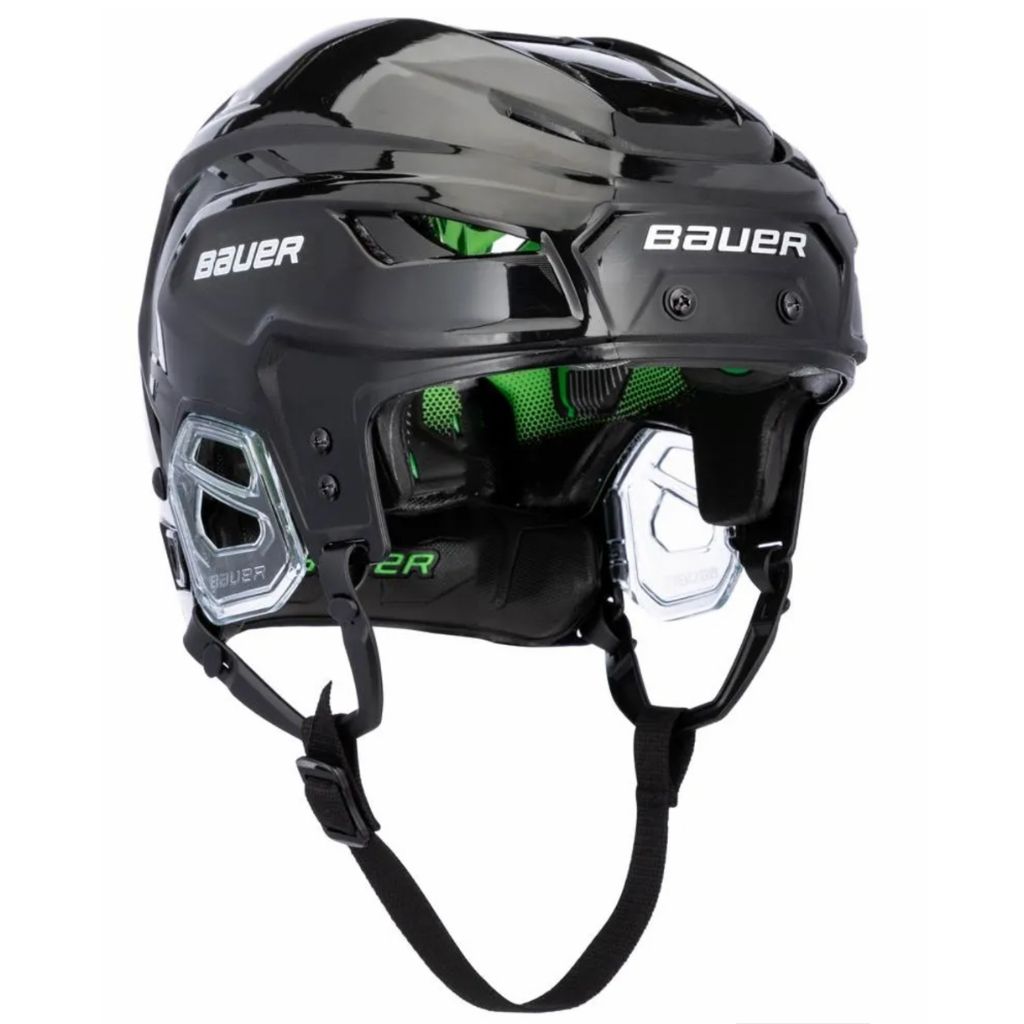 Conclusion
Overall the Bauer Hyperlite is one of the best hockey helmets for 2022.  And no, I have no bias or affiliation with Bauer themselves as a company.  I just think that if you want protection, comfort and a cool look, this is the way to go.
Thank you for reading!