CCM has been on the cutting edge of the hockey industry for decades and enjoys a stellar reputation among players, coaches, and everyone else in the sport as a brand that takes pride in delivering exactly what their customers want and need.
The company's newest helmet design is among one of the best in the sport as it features an incredibly lightweight design that packs in plenty of protective ability to guard against dangerous injuries that have taken center stage over the last few years.
CCM FitLite 3DS Hockey Helmet Overview + What You Need To Know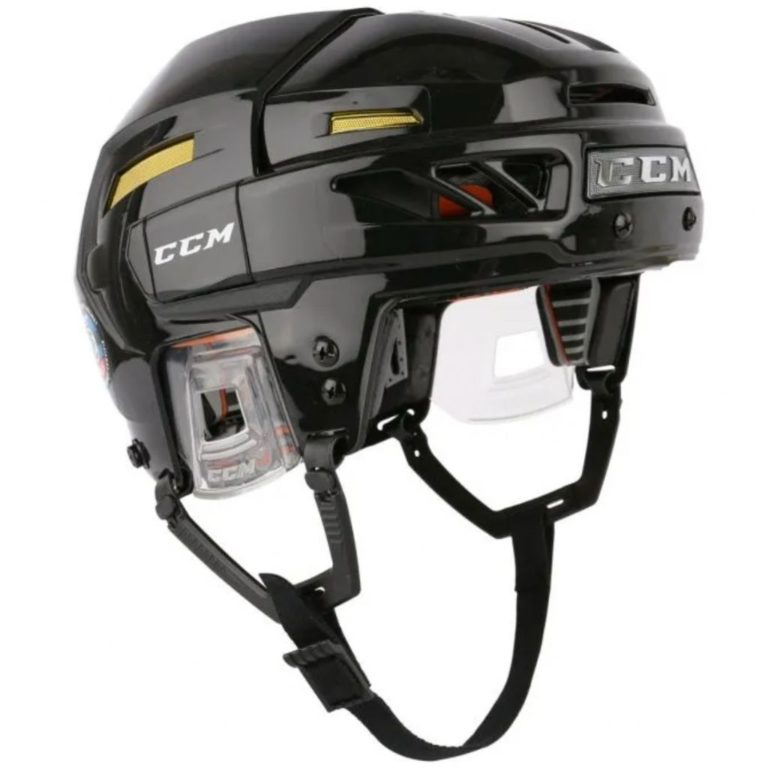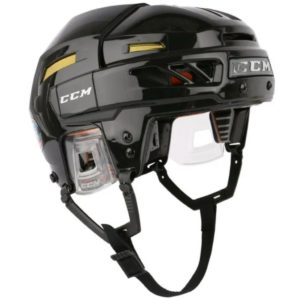 The CCM FitLite 3DS Hockey Helmet is priced at a moderately higher level than most other helmets that are currently available, but there are a plethora of reasons for players to reach for this model over the others they might encounter on their search for a capable hockey helmet for the upcoming season.
Quick Glance
Here is our pros and cons at a quick glance before we dive into the meat and potatoes of this hockey helmet.
Pros: 
One of the more comfortable hockey helmet options
Clean and stylish look
Protective shell and shock absorbent foam
Reduced price
Cons: 
There are newer hockey helmets on the market such as the CCM 910
This helmet offers an exceptionally comfortable fit, as well as solid protection that helps players feel assured that their head will be properly protected from a serious injury that might occur due to violent impacts on the ice.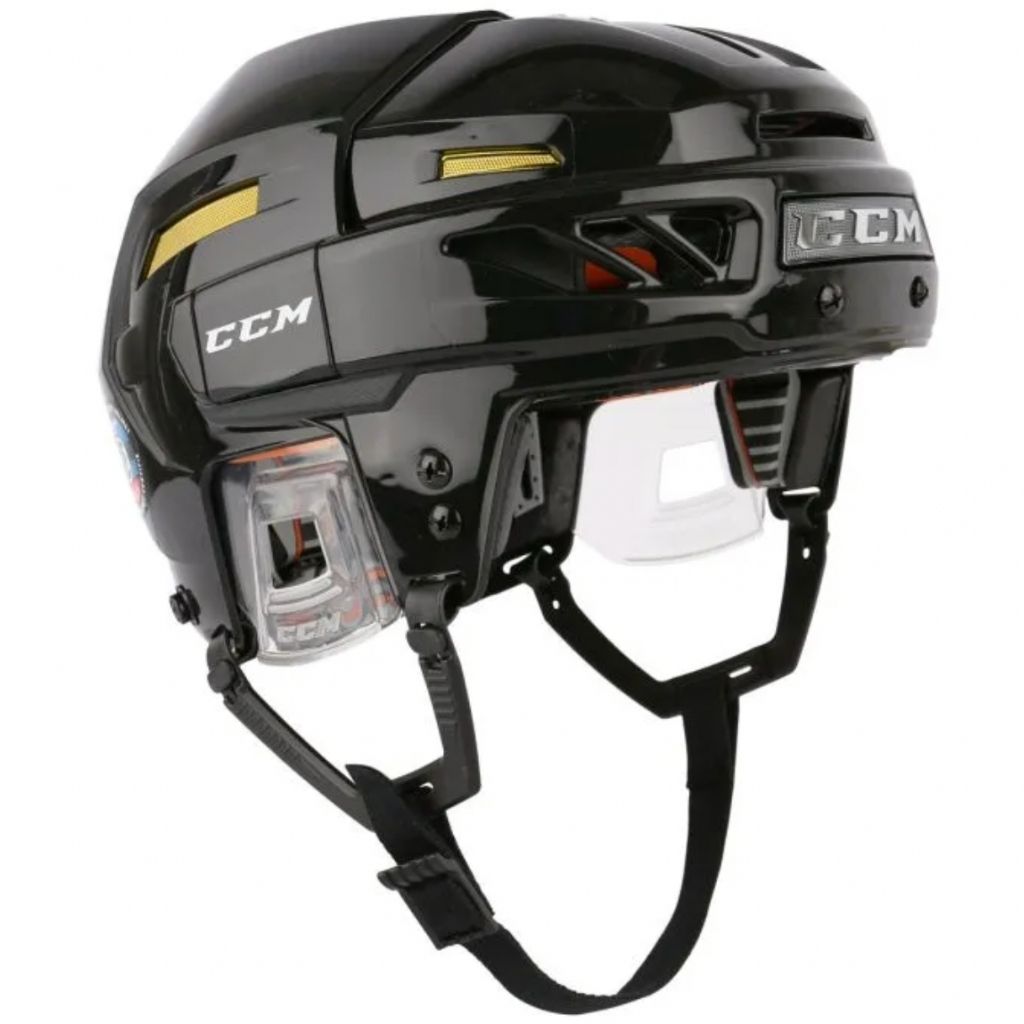 Interior Fit
Thanks to a new, specialized foam material that is fitted to the interior of the CCM FitLite 3DS Hockey Helmet, this option is among the best hockey helmets you'll find for the upcoming season. Let's take a closer look at some of the reasons why this model is superior when compared to your average helmet across the 2022 playing field.
There's no denying that the CCM FitLite 3DS Hockey Helmet is designed to the highest standards in the sport and is a helmet that many consider to be suitable for professional hockey players, as well as anyone else from virtually every level of the sport that wants to have the best protection possible for their head.
The high-level of protection is what many experts talk about when it comes to reviewing the CCM FitLite 3DS Hockey Helmet, but players who actually try this model immediately comment on the extremely comfortable fit that it offers.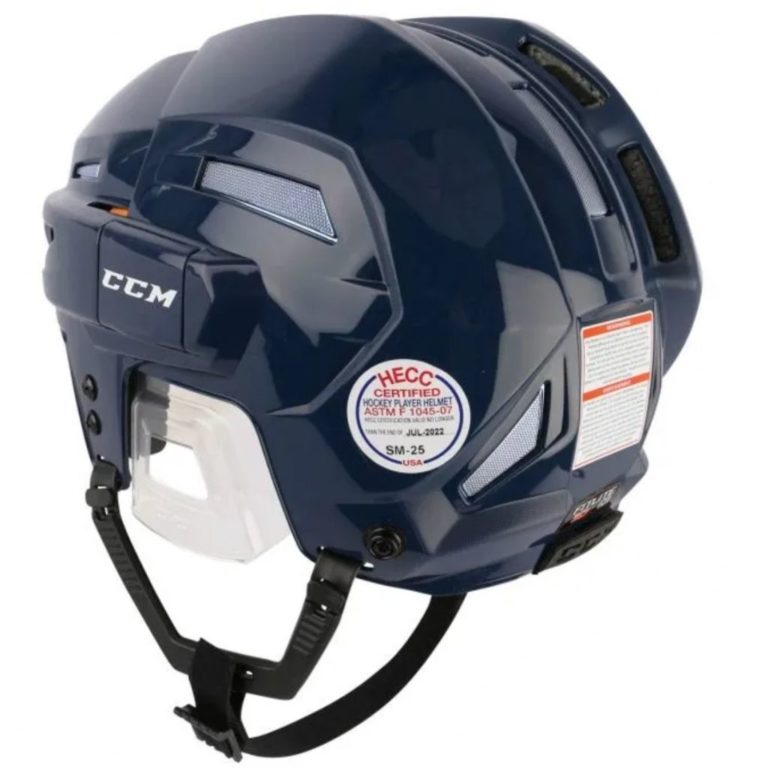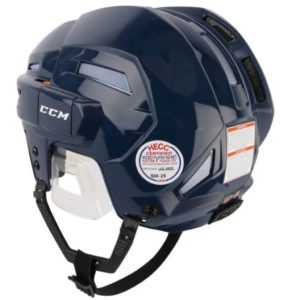 Microdial 3 System
This helmet is manufactured with CCM's new Microdial 3 System that is developed to provide outstanding levels of protection. This system allows the player to make minor adjustments to the helmet and eliminate vacant space between the interior foam and the player's head that might cause an increase in the shock level produced by a sudden, violent impact.
The CCM FitLite 3DS Hockey Helmet is made with a specialized outer shell, as well as a hardened inner shell that both work together to create an exceptionally comfortable and protective fit that is quite unlike any other product you'll find on the market for 2022.
Related: Warrior Alpha One Helmet Review 
Made to Offer Supreme Protection
The CCM FitLite 3DS Hockey Helmet is made to provide a much more significant level of protection when it comes to amateur or even professional hockey players.
D30 Smart Foam
This model is designed with CCM's unique D3O smart foam technology that is made to absorb very high amounts of shock that happen all-too-often on the ice, especially at the professional level.
The foam is not as hard as other brands' material and is capable of fitting around a player's head in a more suitable fashion since the soft material truly takes the shape of the player's head.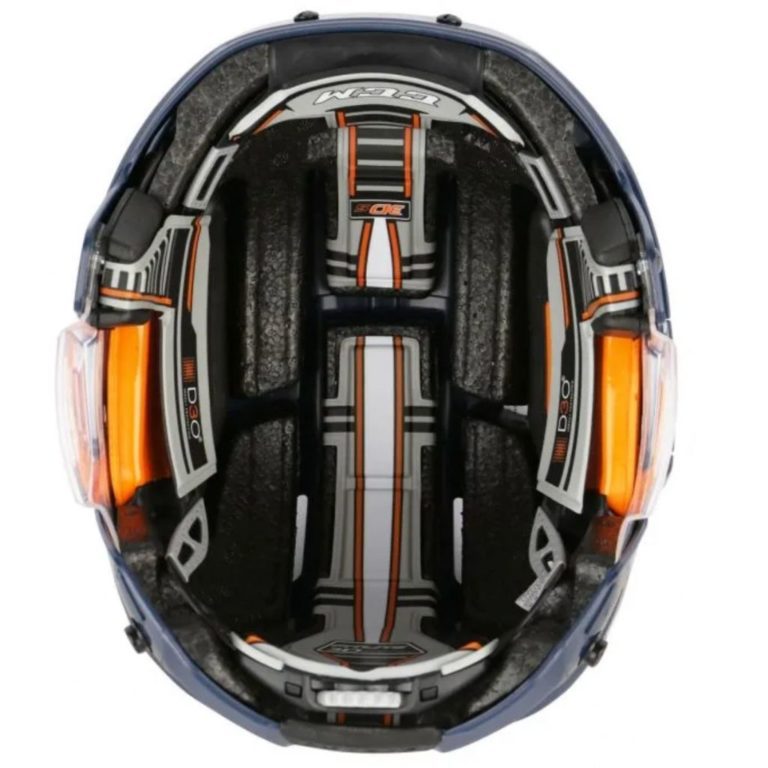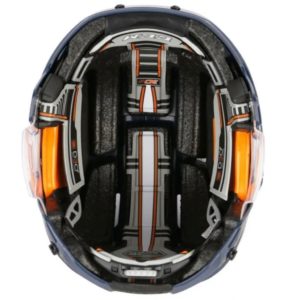 This foam positioning helps to give players plenty of reassurance that their head will be protected as the engineers and design experts at CCM thoroughly tested this material along with the helmet's shell design against various high-level impacts coming from different angles.
Many of these types of hits would very likely lead to serious concussion and potential head injury that might cause long-term effects, but the CCM FitLite 3DS Hockey Helmet is specifically designed to guard against such injuries.
NEW: Bauer Vapor Hyperlite Helmet Review 
High Density Shell
The CCM FitLite 3DS Hockey Helmet is designed to offer ample protection in both hard and soft forms as the helmet's outer shell is made from special, high-density PE shell material that is designed to handle extremely violent impacts that often send players into the box for a few minutes to get their bearings.
With a helmet like the CCM FitLite 3DS, players will have a much greater level of overall protection from such impacts.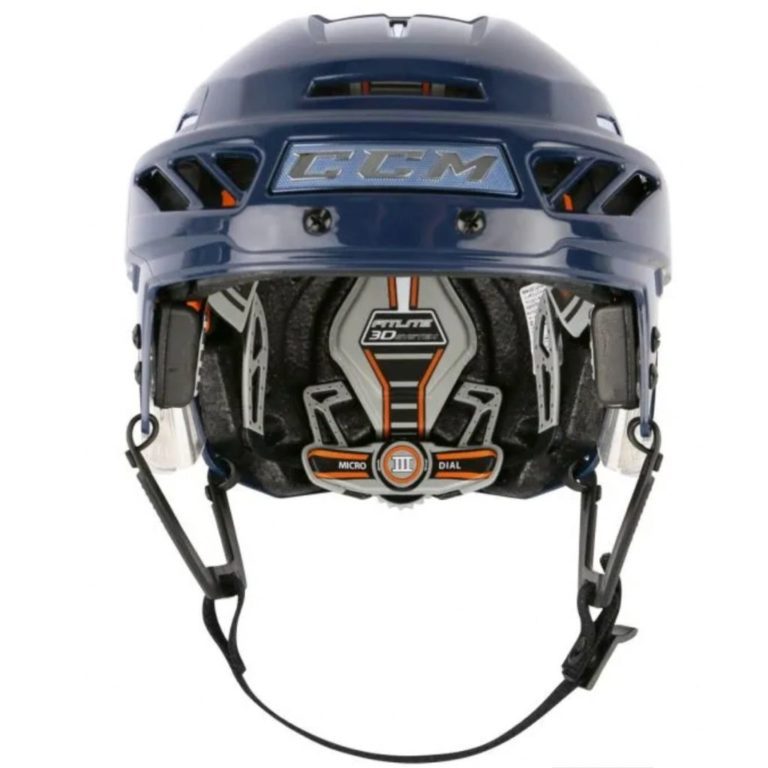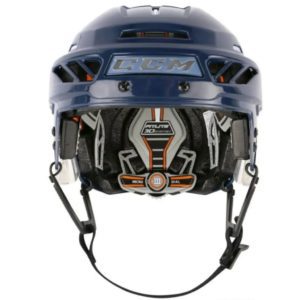 Part of what makes this helmet's shell design so effective is the inner subshell that is crafted from hardened ABS material, which is also highly capable of taking a number of hard hits and withstanding extremely high impacts over an extended period of time.
This inner shell material can be specially ordered to feature a team's specific colors, but it is the overall design of the CCM FitLite 3DS Hockey Helmet's interior that truly steals the show.
This helmet's interior shell is fitted with the low density EPP memory foam, which is made to provide an extra bit of padding that adds to the overall comfort and fit of the CCM FitLite 3DS Hockey Helmet while also increasing the effectiveness of this helmet model's ability to protect the player's head.
You can check this helmet out and read more reviews here (hockey monkey).
Comfort is Key
The CCM FitLite 3DS Hockey Helmet might not be quite as lightweight as some other premium quality models that are available in today's market, but most players who wear this model all agree that it offers a significantly more comfortable fit and feel than most other helmets you'll find in the hockey industry in 2022.
This helmet's better fit and feel goes right along with the overall concept of more targeted protection and greater amounts of shock absorption.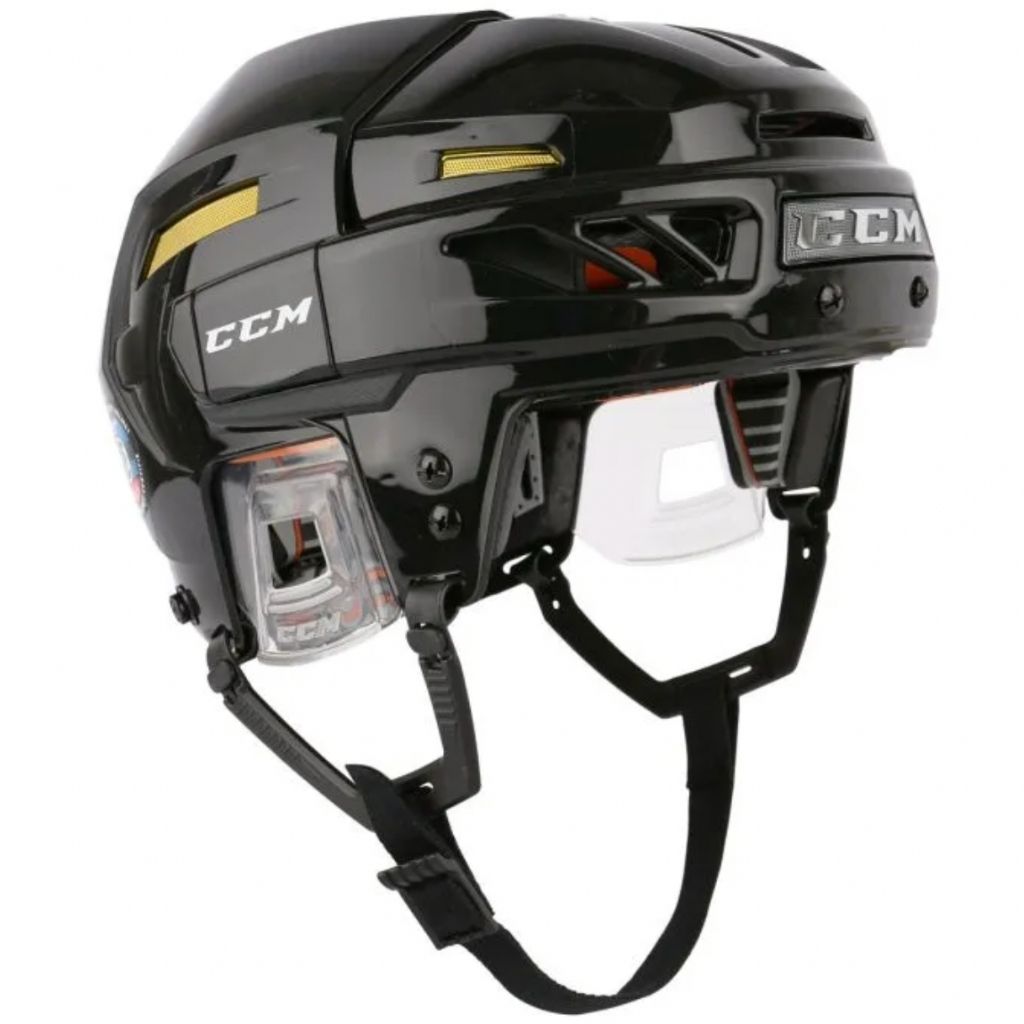 Another popular helmet in this price range is the Covert PX+ by Warrior.  Click the link for a full review!
Final Verdict
While the CCM FitLite 3DS Hockey Helmet is available for a moderate price that most players can afford, the overall look, feel and performance of this particular model deliver above and beyond what most other competitors' models can offer.
The combination of superior fit and outstanding protection are what makes the CCM FitLite 3DS Hockey Helmet one of the best helmets available in today's market.