Hockey players across the world and from all different skill levels are likely well-acquainted with the Warrior brand.
This company has been in the hockey industry for nearly 30 years and has developed a reputation during that time span as an organization that develops hockey gear and equipment that are just what players need with high-quality components that are usually a bit more affordable than other premium brands' products.
The Warrior Covert PX+ Hockey Helmet is no different as this model is based on one of the company's most popular hockey helmets with a few impressive improvements that players will want to take a second look at.
In this article, we will take a closer look at what Warrior has done to the Warrior Covert PX+ Hockey Helmet and how it is different from the brand's older models, as well as diving into some of the new features that make this model one of the most popular hockey helmets on the market for the 2022 season.
Warrior Covert PX+ Hockey Helmet Overview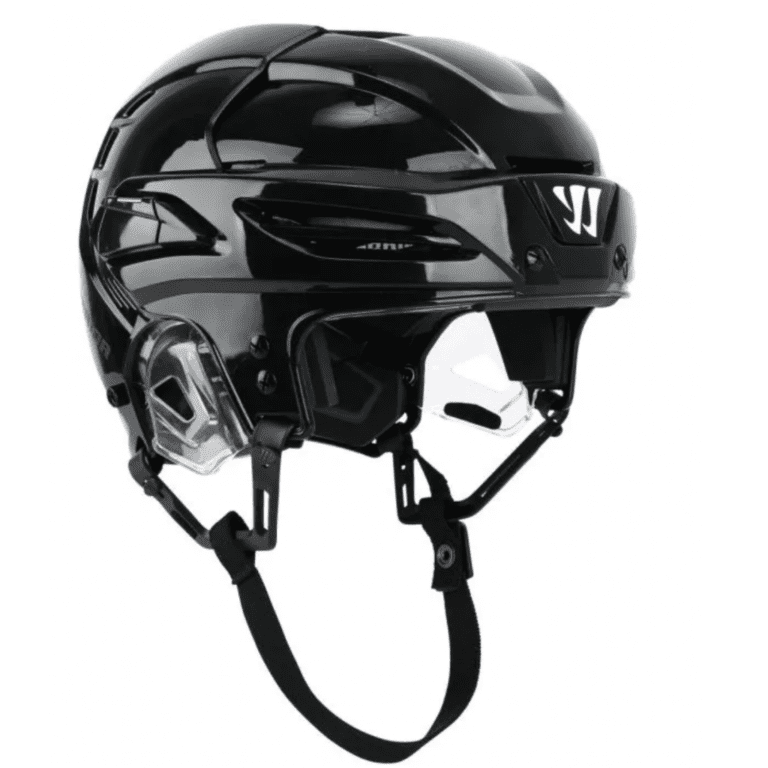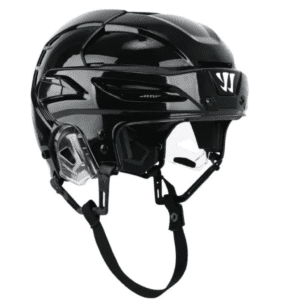 The overall design of the Warrior Covert PX+ Hockey Helmet is based on the same basic elements that combine to form the Warrior Krown PX3, which many players considered to be among the best helmets available over the last few years.
The Warrior Covert PX+ Hockey Helmet incorporates some key new developments that make this helmet lighter, yet with better overall protection from hard impacts that have notoriously caused short and long-term damage to players who love this sport.
Pro:
On the cheaper end of high-end hockey helmets
Tool-free adjustability
Lightweight protection
Cons: 
Many of the top brands in the hockey industry have poured countless resources in the form of time, research, testing, and development into producing helmets that are better equipped at protecting players from serious injury and keeping them on the ice longer with less potential for a career-ending head injury.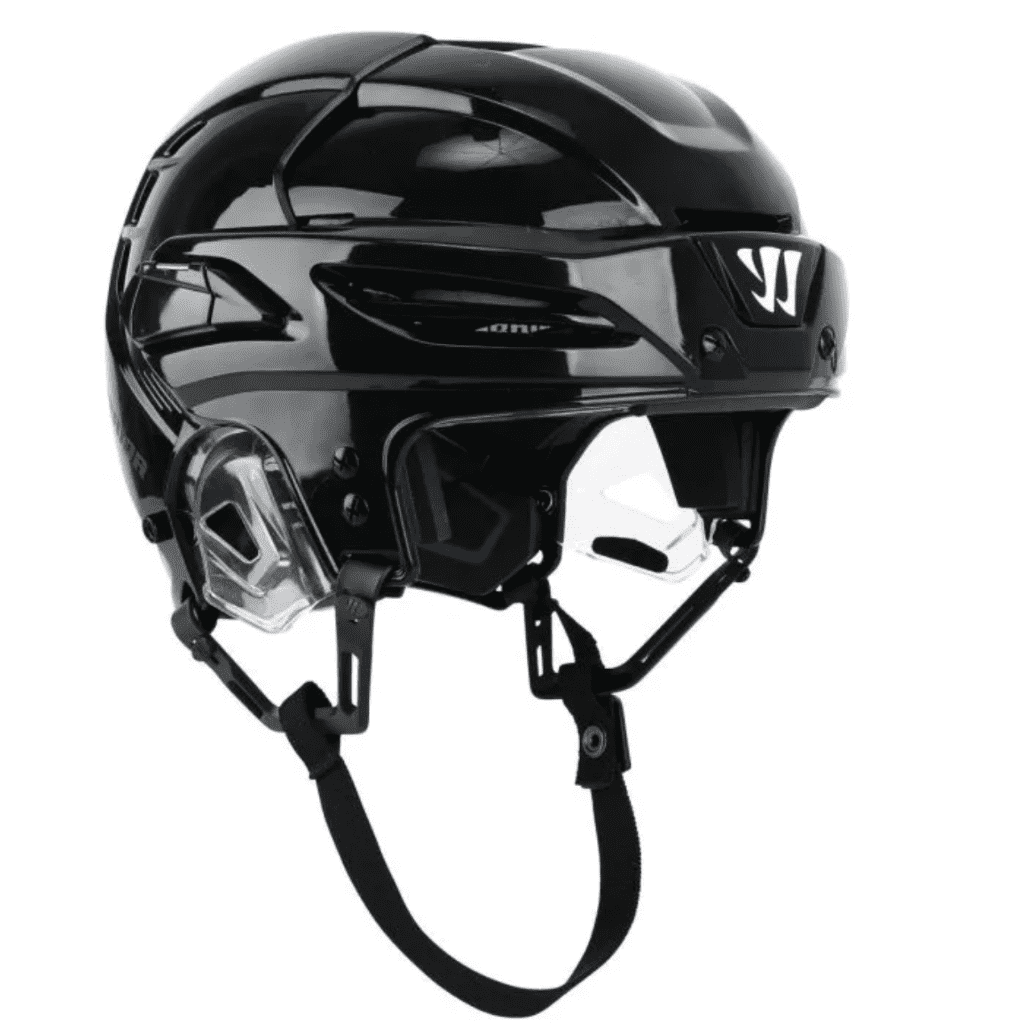 Technology
The Warrior Covert PX+ Hockey Helmet is a newly-developed helmet model that is all about offering better protection for players who spend countless hours on the ice and play at a very fast, intense level that can all-too-often result in serious injury. The helmet's basic shell design has seen a total overhaul by the engineers and design experts at Warrior.
Through the development process, the company's team of experts has created a helmet that is incredibly lightweight, yet still capable of offering ample protection from directional impacts that might otherwise take a player out for a few minutes or a few weeks, depending on the severity.
Comfort
The Warrior Covert PX+ Hockey Helmet's new design is made with a heavier focus on offering players a better overall fit, while still being lighter overall than the brand's most recent helmet models, which were highly popular in the hockey industry.
This fit works well for those of you with round heads.  As I said earlier, the Bauer Hyperlite and Tacks 910 are more comfortable for standard head size.  (These two options are both more expensive than the PX+though).
Construction
This helmet is capable of being adjusted without the need of specialized tools, which allows players to make critical, in-game adjustments when needed to keep them on the ice and contributing to their team in the event of equipment issues that might otherwise sideline them.
The shell of the Warrior Covert PX+ Hockey Helmet is crafted out of a two-piece construction, while previous brands from Warrior have been made with four-piece construction.
Protection
This more cohesive design allows the helmet to be a bit lighter while still providing better overall protection from high impacts as the shock caused by such is absorbed in a way that is dispersed throughout the whole helmet instead of relegated to a generalized area of the head.
With high-quality foam and a solid interior headliner material, the Warrior Covert PX+ Hockey Helmet is an excellent choice that is perfect for players who want the same benefits and fit from a premium helmet without having to shell out a considerable amount of funds to obtain it.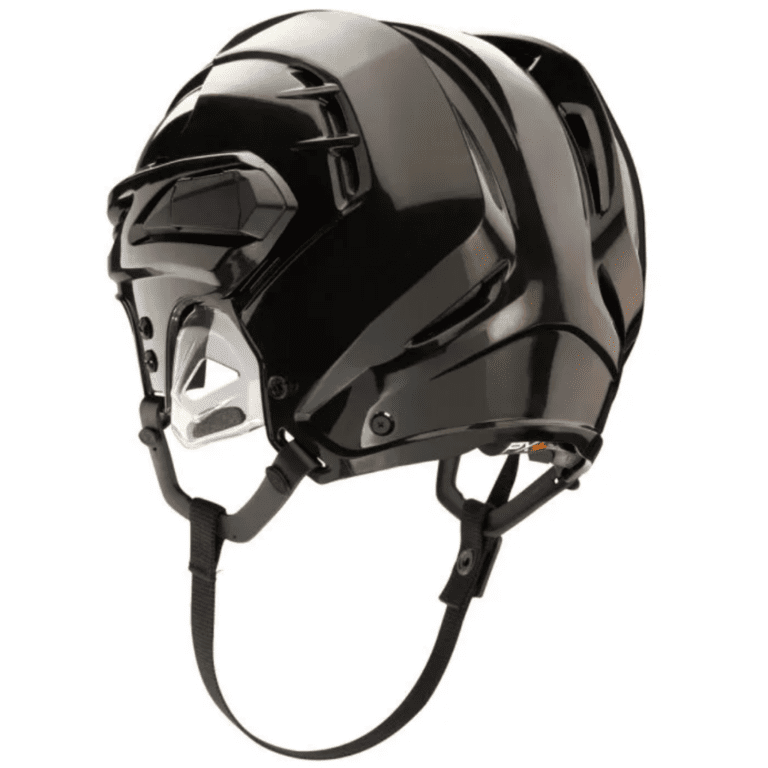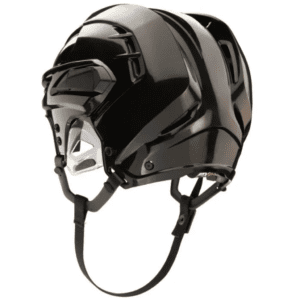 Also Read: Warrior Alpha One Hockey Helmet Review 
Two-Piece Construction
Now that Warrior has moved its most popular helmet to a two-piece construction style, players will have the ability to make adjustments to their helmet without the need of specialized tools that were once necessary in the brand's older helmet models.
Sometimes a helmet can be knocked loose or experience small tweaks in-game, causing the player to leave the ice and go into the box for adjustments that might often take a considerable amount of time.
This is simply unacceptable for players who compete at a high level as they must rely on their equipment to keep up with the intensity of their own game play ability. Fortunately, Warrior's new two-piece shell design makes it possible for adjustments to be made without specialized tools, which means you'll spend less time tinkering with your helmet and more time on the ice.
Airflow
The helmet's shell design also features special vents that allow ample amounts of airflow to come through the helmet, keeping your head cool throughout the game and lessening overall fatigue.
EPP Foam Liner and Protection
Part of what makes the Warrior Covert PX+ Hockey Helmet such an appealing option for players in today's game is the protective ability that this helmet model is crafted with when compared to older versions that simply didn't offer the same ability to lessen harsh impacts.
Inside the hard shell of the helmet's exterior is a specialized EPP foam made from vinyl nitrate material that helps offer adequate protection from hard impacts that can sometimes result in moderate to severe injuries for those who play at a high level of competition.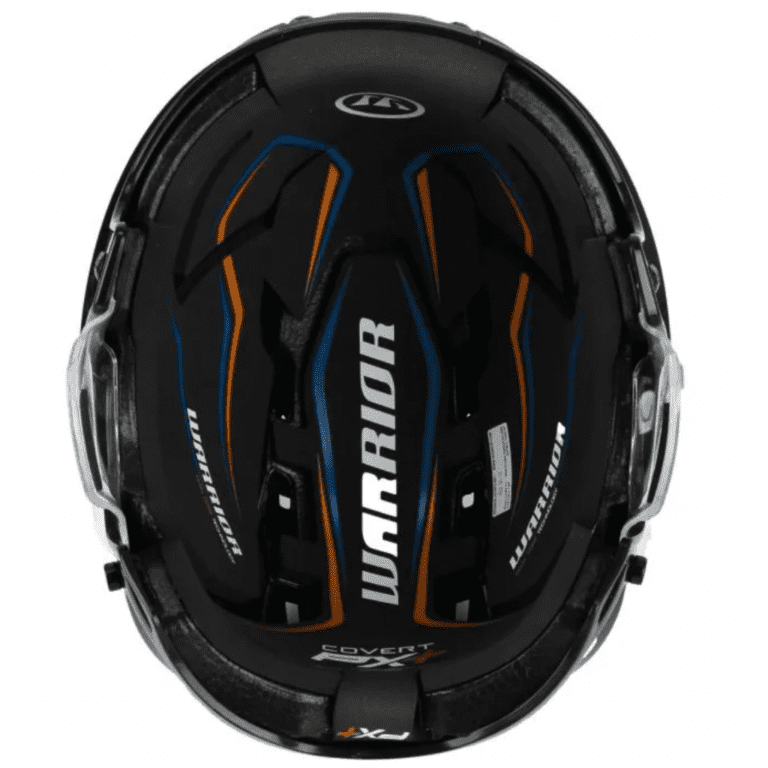 This EPP foam material is lightweight and capable of offering plenty of cushion to prevent serious injuries like concussions from limiting a player's time on the ice.
The shell material is also made with high-density PE material that is incredibly lightweight, yet still capable of offering plenty of protection from sudden, dangerous impacts that might cause serious injury for players who might choose to wear a lesser-quality helmet.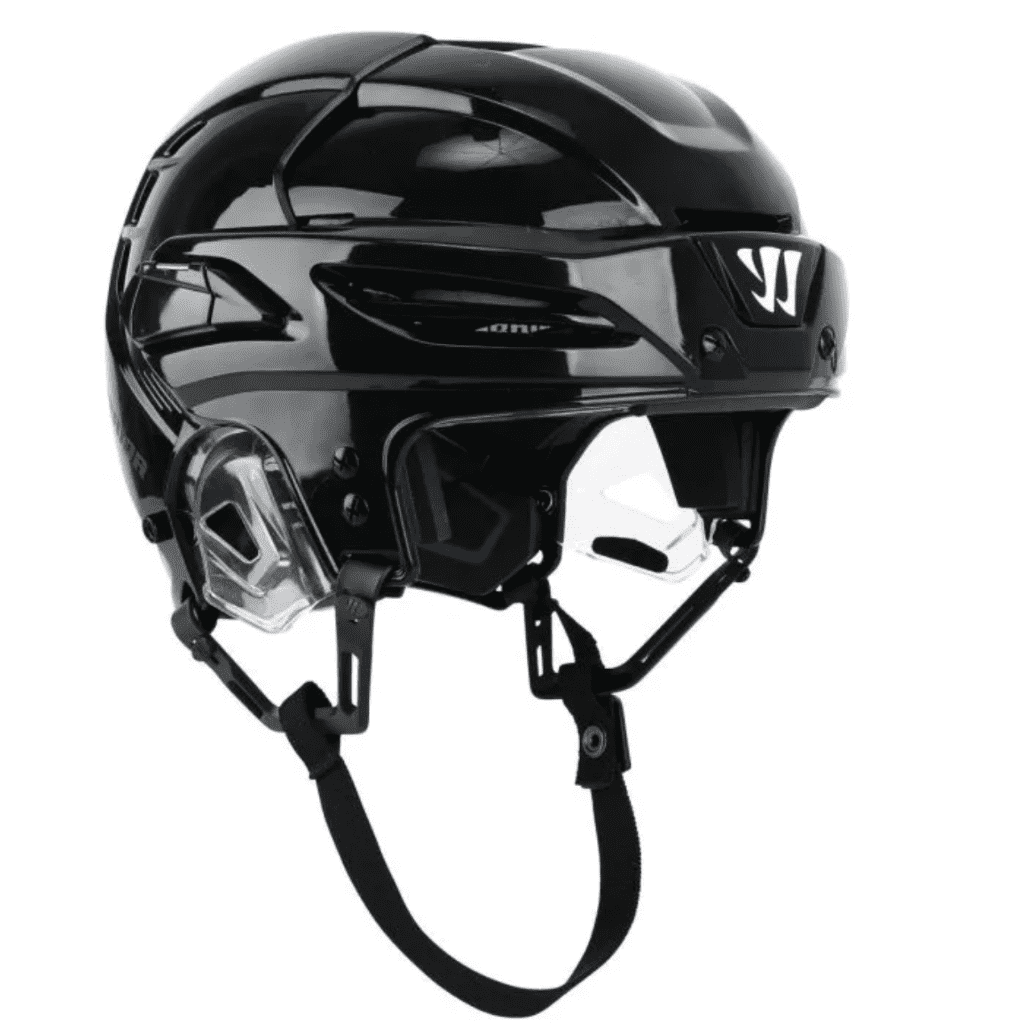 Another popular helmet is the True Dynamic 9.  Check out the review of it here.
Final Verdict
The Warrior Covert PX+ Hockey Helmet is an incredible combination of lightweight feel and fit that provides more than enough protection for a player's head to avoid serious injuries that can all-too-often lead to long-term health issues down the road.
This helmet provides players with many of the same features and capabilities that a premium-quality model offers without the hefty price tag that is often associated with them. Warrior has come a long way since it was established in the early 1990's and the Warrior Covert PX+ Hockey Helmet is another excellent product from this brand.